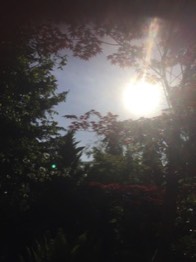 Also known as absent or remote healing

Distance healing is the sending of the healing energy to where it is needed. Unlike hands-on healing the person does not need to be in the same room as the healer. In fact you can be anywhere in the world, any time zone. This can be an advantage for those who cannot physically be with the healer for so many reasons - travelling and illness to name but a few. All that I ask if for permission from the recipient.

Healing can be sent not only to people but to animals, plants, environments and to specific events and situations.

This form of healing can be sent at a specific time with telephone or internet follow up or alternatively a name placed on my healing list for 6 weeks.
"I recently received some distance healing from Oonagh. I had been shielding from Covid 19 for over three months, and was feeling low and uncertain about the future.

I found the session to be very relaxing and thought provoking, and I felt very much better after it as it helped me put things in to perspective. A week later I am still feeling the benefits.

To make it work all I had to do was find a comfy place in my house to sit and relax. I decided to have classical music playing softly in the background. Oonagh contacted me 5 minutes before the session by text to make sure I was ready, and then we also spoke after it had finished, which I found to be very useful.

I most certainly will have further sessions and would recommend them to others for their beneficial effects."

Sue M


"Oonagh's distance healing feels just as powerful as if she was with you in person. I have felt the benefits of Oonagh's distance healing and wise words. Oonagh has compassion, empathy and kindness which comes across remotely or in person. I highly recommend her."

Sue H